New High Tunnel, Murphys, Ca
In the fall of 2016, The farm received a Natural Resource Conservation Service (NRCS) grant to build a 30' by 100' high-tunnel to extend Laughing Mother Farm's growing season. At 3,500 ft elevation, high-tunnels allow for an extended growing season.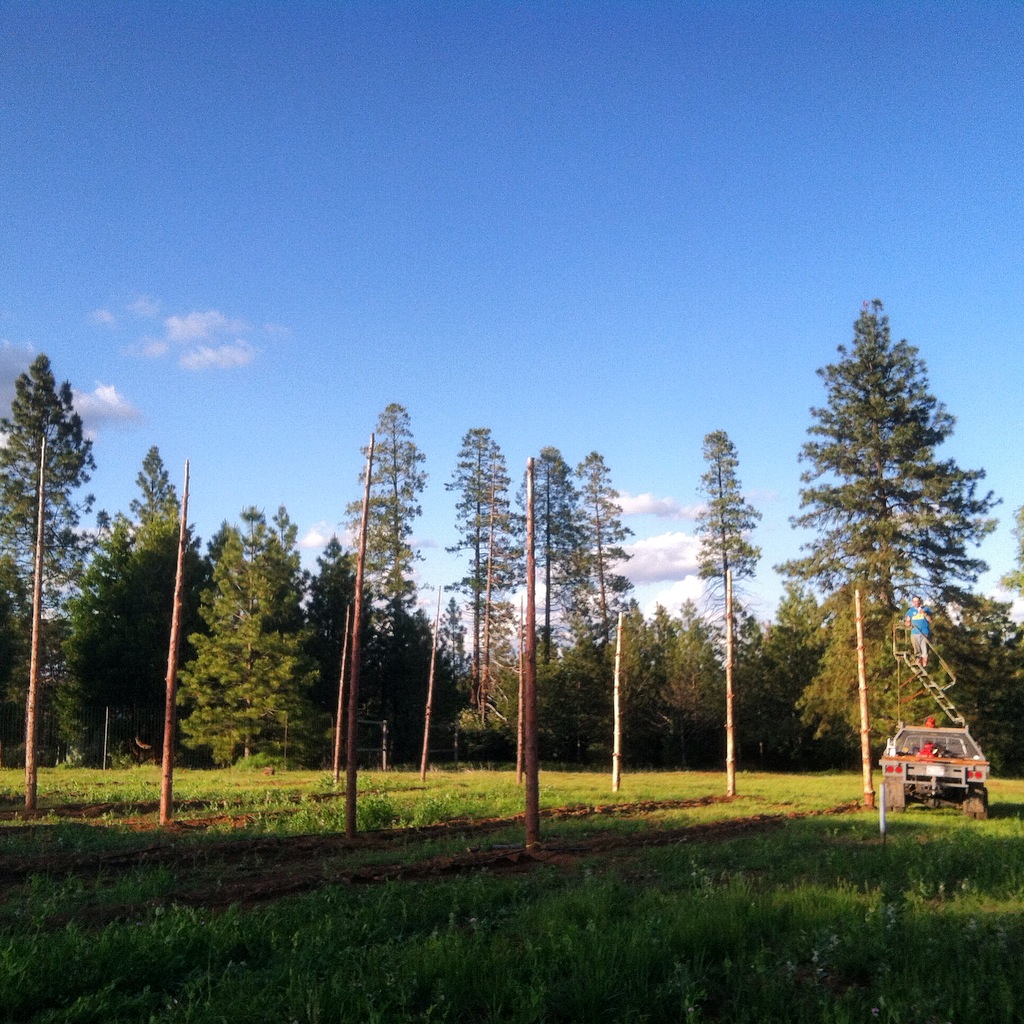 Hop Yard
In the early spring of 2016 Tyler planted a 1/4 acre of hops. He selected 5 varieties (Cascade, Centennial, Chinook, Magnum, and Willamette) that are well suited for the climate and growing conditions of the Sierra Nevada Foothills region. The hops successfully made it through one growing season and Tyler harvested 30 lbs of fresh hops. The hops were then dried, vacuum packed, and placed in the freezer for storage. Follow the link below to purchase hops for your home brewing project.